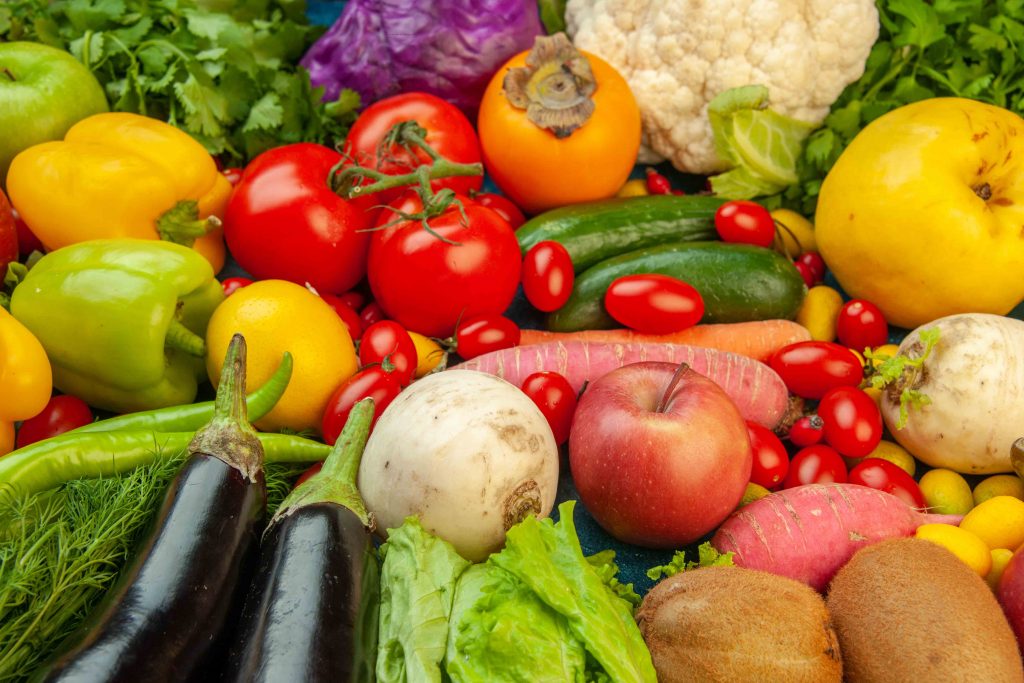 Vegetable Business Ideas That Grow Profits
Vegetables are one of the essential foods that we have at our disposal. They offer many health benefits and can be cooked in countless ways. But if you are like many people, you might be wondering how on earth you'll start a business as a fresh vegetable supplier. Don't worry; there's no need for you to invest thousands of dollars. Instead, you can start on a small scale then expand as your business grows. 
Learn more about the options for setting up a vegetable selling business and how to choose the one for you.
Growing Vegetables at Home
Growing fresh produce in your home garden can be a great way to generate income, but picking suitable crops is essential. Some plants require considerable work and maintenance, while others can be grown with minimal effort. For example, growing tomatoes and peppers in your backyard have the potential for a much higher yield than starting a garden full of watermelons or pumpkins.
Also, growing vegetables at home may not be an option if you don't have a yard (or even if you do). If you live in an apartment or condo with no access to dirt, consider container gardening. You can grow everything from onions to strawberries in planters — be sure that your containers have plenty of drainage holes.
Consider starting your small farm or greenhouse if you have more space available. It gives you greater flexibility in terms of the variety of vegetables you want to grow and how much you want to grow and sell.
Supplying Vegetables to Restaurants, Hotels, and Food Caterers
This idea can be a good option if you start with small capital investment. You would need to establish a network of restaurants, hotels, and food caterers. Also, you should be in touch with local farmers to know more about the availability of fruits and vegetables. This will help you to supply on time and keep your clients happy.
You can start supplying vegetables and fruits to restaurants, hotels, and food caterers as per their demand. First, you need to list such places where you can provide vegetables in bulk quantity. Then, you will have to visit the spaces and estimate the market for vegetables for your business to be successful. 
You need to make sure that you provide fresh vegetables at reasonable prices and consider their profit margin. For instance, if you supply fresh vegetables and fruits at low prices, it will help them earn more profits. Also, they become your regular customers, and you will get more orders than ever before.
You can even open a distributor firm that delivers vegetables and fruits to retailers in bulk amounts at wholesale rates.
Retailing: Starting a Small Shop or Kiosk
A small vegetable shop on the street corner is another good idea to start with little investment. You can open a small shop near your neighborhood and sell fresh vegetables daily. And if you have enough space, you can even expand your shop with other grocery items like rice, pulses, spices, etc. You can advertise your shop by distributing pamphlets in your neighbourhood to attract customers.
The first step is to choose a location for your shop. Ideally, it would help if you started in an area with high foot traffic and few competitors. You may even get lower rent by beginning in a less desirable area without much competition, but before signing a lease, make sure the site eventually has the potential to become a busy commercial district.
Once you have chosen your location, you need to decide what kind of vegetable business you want to open. You can sell just vegetables or combine vegetables with fruits, ready meals, or other types of food items. If you are selling vegetables, then the best way to set up your shop is to display your products in boxes on the floor and shelves at the back of the shop. But if you are selling prepared meals, you will need tables and chairs for customers to sit down and eat.
If you have limited capital, you should focus on selling just one type of produce or food item to keep costs down. For example, if you only sell fresh salads made from local produce, all your ingredients come from one source and, therefore, will cost less than if you sold a wide range of different products.
As the demand for organic produce has increased, there has been a significant hike in demand for fresh organic vegetables. Many households now prefer organic products as they have become aware of their significance, which was ignored earlier due to lack of awareness. This business idea will not just help you earn profits, but it will also be beneficial for your health.
Organic farming is one of the most profitable business ideas for those with land for agriculture. Organic foods are more popular today because people are becoming more health-conscious. You can grow organic fruits and vegetables without using any artificial fertilizers and pesticides with organic farming. If you want to start this business, then you need to arm yourself with knowledge about organic farming techniques. 
Door-to-door Vegetable Deliveries
You can open a fresh produce supply chain that delivers the best quality vegetables and fruits directly from the farmers at their place with proper packaging. First, you need to establish a network of customers who want fresh vegetables delivered on their doorsteps with no hassles with delivery schedules.
Hire some people who can deliver at various locations per the given schedule to satisfy your customers. This is one of the best growing business ideas today if you have sufficient capital because it requires less space and no massive equipment is needed.
Vegetables are a necessity in everyone's life. Therefore, most people consume vegetables daily. This is why starting a new vegetable supplier business can be profitable and successful. With different vegetable business ideas, you can cater to varying types of customers, such as residential or wholesale. However, it would help if you were very cautious about product quality and service for this business.
The main point is to minimize the exposure of your food and ingredients to temperatures higher than its refrigerated temperature in order to maintain its freshness for a longer period of time.TreeDots has developed a new business arm, TreeLogs, that focuses on providing cold-chain logistics support to provide food market bargains and delivery as your one-stop-shop fresh produce app. So whether you're here for the group buys or looking for procurement for your F&B business, sign up with us to find a suitable service for your needs.