The story of TreeDots started from AVOCADOS!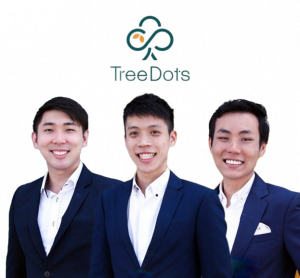 Imagine you had a bunch of avocados in the fridge about to go bad, you decide to host a guacamole party that very night so that your friends can enjoy them. It's a win-win situation. That's a glimpse into TreeDots' origin story!

Our co-founder, Nicholas, started out at a commodity trading firm managing an assortment of products from coal and metal to fruits and frozen products. One day, his coworker had a major problem transporting a whole container of Mexican avocados to China.

Undeterred, Nicholas came up with idea of shipping the avocados to the Philippines. Nicholas was well-connected in the trading scene in the Philippines and he knew the demand for avocados was huge. Nicholas then called the supplier in Mexico to renegotiate the price of the avocados for a fraction of the cost. After all, the suppliers were working against time to prevent the avocados from rotting. They agreed, and Nicholas immediately called his partner in the Philippines and his partner said, "Yes, we will buy the avocados!"

Voilà, it was a win-win situation! Nicholas celebrated with his friends, JC and Tylor. This was the start of their Treedots journey as they saw a big problem in the food supply chain: there were tons of perfectly good food dumped away due to inefficient logistics, outdated regulations, and mismatched expectations.

Driven by a strong conviction to change that, the trio began their life-long project to reduce food loss in every part of the world.
Envisioning a world without food loss, we aim to be the region's catalyst to a modern-day food supply chain and an efficient distribution channel of food to make achieving sustainability easier and more accessible for all. We have a vision that food, that has been painstakingly reared and sowed, should not go to waste. By 2025, TreeDots hopes to save 2 million tonnes of food from being wasted, thereby reducing carbon emissions by 18 million tonnes.
Follow us to see whats cookin'!